Porygone3
Member
Member # 73689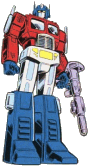 posted October 10, 2002 09:58 PM



---
Has it been answered wether or not the new wording is correct? that is- will the attack now do +10 to the bench as well? thanks.

--------------------
Erica total 24, thats right, 24.
Dunsprace total 41.
I've gotten 98 on that Machoke at work game. I beat Driving Corasola.
I almost beat the record in Hold Down hip hop. I got 2000 or so in Kinglers day. I got 7 in Rapadash's dash. Butterfree's Flower Power 4700. 123 In Jumping Dodoro. My all foil deck is finished.

"I've got floating engery."
"I've got counter productive Powers."

"One heart can make a diferance."
"Rock the world baby, rock the world."
"Roll out!!"

---
From: USA | Registered: Mar 2002 | IP: Logged