Porygone3
Member
Member # 73689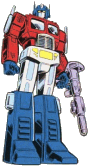 posted April 29, 2003 12:19 AM



---
The "Lilipad Mew" Or rather the Mew with the Pokepower (Should have been Pokebody) states that you can not effect "Mew" with evolutions.

Does that meen that if you use an evolution's attack that dammages "Mew" and the bench that it prevents both effects since its done at the same time or just protects itself?

Also, if you are effecting the DECK is this connisdered "Mew" Say "Gigacrush" would do no dammage but would the effect (discard 3 cards) happen since thats NOT being done to Mew?

The same question could also be applyed to AGILITY and other attacks/powers that protect the Pokemon. Ah reminds me of Holo Sucide questions (can you effect the deck when he is active?? ARGH)

Thanks.

--------------------
Erica total 24, thats right, 24.
Dunsprace total 41.
I've gotten 98 on that Machoke at work game. I beat Driving Corasola.
I almost beat the record in Hold Down hip hop. I got 2000 or so in Kinglers day. I got 7 in Rapadash's dash. Butterfree's Flower Power 4700. 123 In Jumping Dodoro. My all foil deck is finished.

"I've got floating engery."
"I've got counter productive Powers."

"One heart can make a diferance."
"Rock the world baby, rock the world."
"Roll out!!"

---
From: USA | Registered: Mar 2002 | IP: Logged