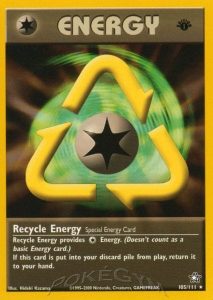 We have very sad news to report about the old Recycle Energy from the Neo Genesis set.
We have received word from Pokemon R&D that since there is significant differences in the text compared to the new card in Unified Minds, old copies of the card (Including the foil promo version) will not be legal to play.
Our condolences.
A service will be held at Worlds.