The Pokémon Company International today announced Pokémon TCG: Sun & Moon—Ultra Prism, a brand-new expansion for the Pokémon Trading Card Game, launching on February 2, 2018.
Echoing the story line from the recently released video games Pokémon Ultra Sun and Pokémon Ultra Moon, this latest Pokémon TCG expansion is set in an alternate version of Sinnoh, one of the twisted parallel regions that players can reach by traveling through an Ultra Wormhole.
Sun & Moon—Ultra Prism will see a new gameplay mechanic coming to the Pokémon TCG with the introduction of Prism Star cards. These are powerful Pokémon and Trainer cards that, when played effectively, can dramatically alter the balance of a match. Due to their game-changing effects, a player can put only one Prism Star card with a given name in their deck (rather than the usual four).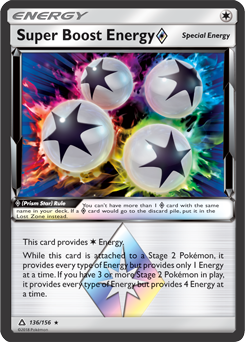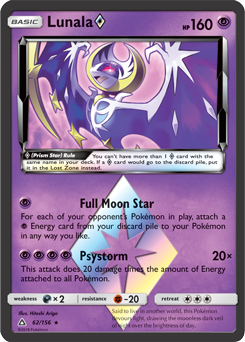 Supercharge your deck with the Pokémon TCG: Sun & Moon—Ultra Prism expansion and new Prism Star cards that will change the way you play! These Prism Star cards are so powerful that you can have only one of each in your deck—and to ensure that you can only use them once, they go to the Lost Zone rather than the discard pile, never to return! The Sun & Moon—Ultra Prism expansion can be found in booster packs, theme decks, and special collections.
The Pokémon TCG: Sun & Moon—Ultra Prism expansion includes:
Over 150 cards, including:

6 Prism Star cards featuring a new game mechanic
10 Pokémon-GX, including 5 Ultra Beasts
18 full-art cards
18 Trainer cards and 3 Special Energy cards

Booster packs will consist of:

10 cards selected from the expansion, including at least 1 card of rare or higher rarity, plus an additional basic Energy card.
The complete Sun & Moon—Ultra Prism expansion will be available to play in the Pokémon TCG Online when the expansion launches.